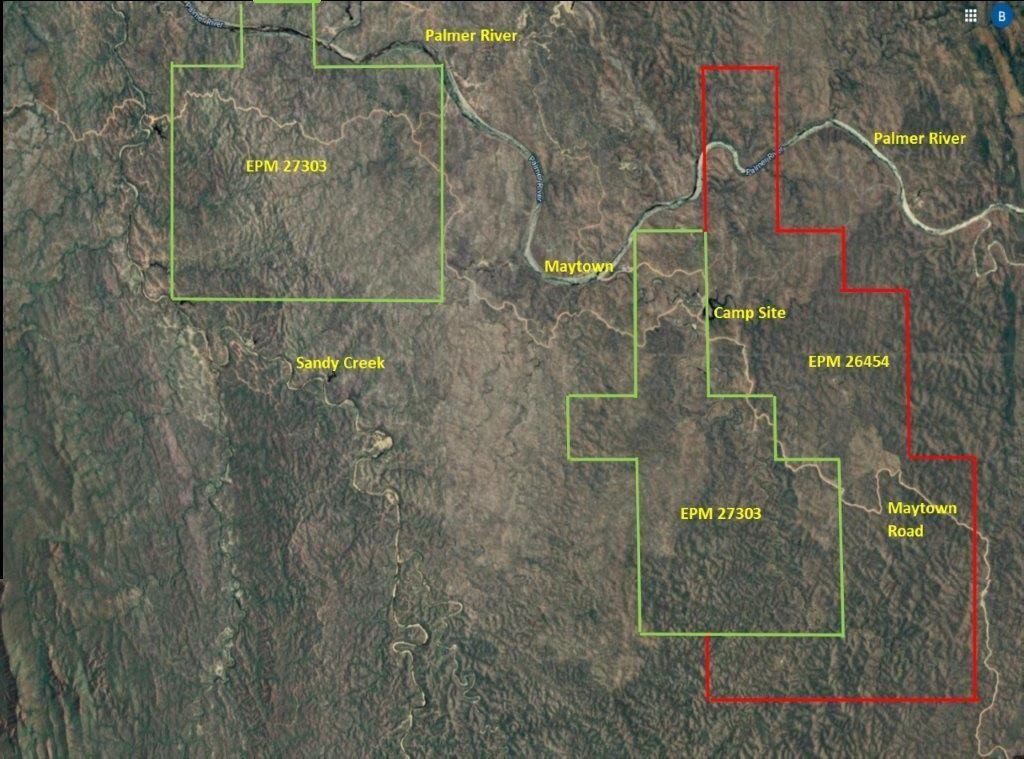 Tenement map
The Dog Leg Creek Mining Leases cover an area of 220Ha and The Three EPM's encompass a total area of 41 sub blocks, (over 5,000Ha) all located in the rich Palmer River Goldfields in far north Queensland.
These are registered and granted leases in accordance with the mining laws of Queensland and include all stockpiled ore, overburden, samples or other materials remaining on the tenements.
The project is a going concern and includes all Mining Leases, EPM's, a small mining camp and machinery
Further development development is planned in the operation and closure of the gold deposits, at the Dog Leg Creek Project. We intend to process an estimated 3,200,000 tonnes, at a rate of up to 2,560t per day of gold bearing ore, consisting of easy mineable scree at a grade of 0.30grams/t. This will be increased with the purchase of a new processing plant to a total of 4,650 t/day. The processing method will be undertaken by introducing a totally non-toxic method of gold extraction.
The production rate of 256t/Hr from the existing processing plant will continue to operate on a 12hr/7day basis and we have conservatively allowed 10Hrs/day for processing. This allows 2 hours for meal breaks, refueling and minor maintenance.
There are no environmental issues associated with the site.
There are no Native Title issues with the site.
Most of the gold is easily accessible and suited to low cost extraction methods.
There is a large water reservoir capable of providing all water requirements for the camp and the current mining operation.
Professional team of mine manager, engineer, geologist and operators.
Project Status
Operating Mine
In Production