The Information Memorandum
A unique opportunity to participate in Queensland Minerals, a Gold and strategic minerals Exploration Company with a range of advanced exploration and near production assets in multiple locations around Australia and New Zealand.
If you are an investor, and would like to participate, please contact our team or request the Investor Package that includes an Information Memorandum by filling out the form below. The company is raising AU$1m @1 dollar per share through an offer to sophisticated and retail investors, with a subsequent listing on the Australian Stock Exchange.
Queensland Minerals Pty Ltd is listed on the VCEX.com.au exchange. To view the VCEX Market, please visit: VCEX Market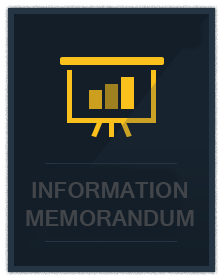 INFORMATION MEMORANDUM
The Information Memorandum for Sophisticated and Retail Investors to Raise $1m @ 1 dollar per share.
Please visit: VCEX Market