Eidsvold - Kildare
Queensland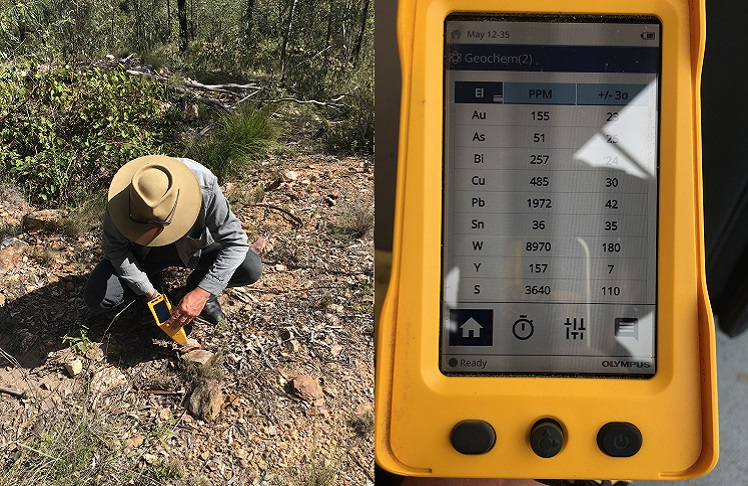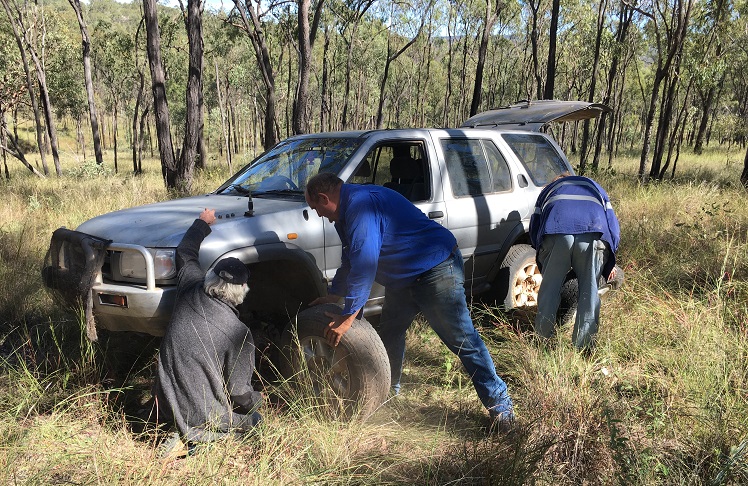 Scanned field sample showing 155ppm Gold, with Lead and Tungsten.
The Kildare Project area lies in a mostly under explored region north of Eidsvold in south east Queensland. Granite intrusions of varying ages intrude each other in a telescoping Batholith system.
Mineralising fluids are expected to be evident at the intersections of the intrusion boundaries. To date only minor Wolfram deposits are recorded but gold is likely to be the secondary mineralisation element within the application area and is to be the main focus of the exploration program.
The historic workings created by the early miners are saddle reef structures that are thought to have caused pooling and alteration of the host rocks and vein stockworks, breccia fillings in the surrounding host granite.
The geological setting is one of stacked and possible telescoping granitic intrusions with one phase possibly being the mineralising event.
The Geology map on this page provides an overview of the intrusives and age relationships of the area to be explored within the EPM application.
Little research has been undertaken in past Permit periods in the area to be explored. However 3 workings for wolfram are noted as Grey's Green's and Wilde's Tungsten deposits. These areas will be the initial focus of exploration.
The exploration model for the EPM is based on the likely fluid conduits provided by multiple granitic intrusions and the possibility of migration of mineralisation along the granite boundaries. Research has found the Rawbelle Batholith has 3 separate granites intruding at various times and have boundaries coincident with the tungsten deposits indicated above.
Wolfram, scheelite and gold are found in the area in deposits which are multi-element in nature. It is highly likely that economic deposits of gold mineralisation exist in the EPM and will be priority target for exploration.
Saddle Structure Quartz Reef
Average Depth - 6 metres
Strike Length - 900 metres
Epithermal Quartz Bearing Gold
Project details
Type
Gold Deposit (Quartz Reef)
Project Status
Sampling Only
Artisanal Workings ~1930
Geology Map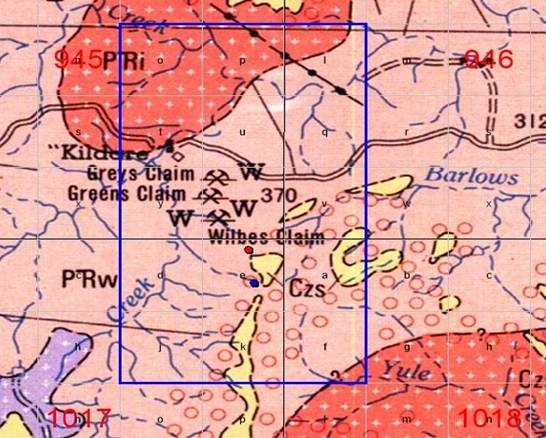 Location Map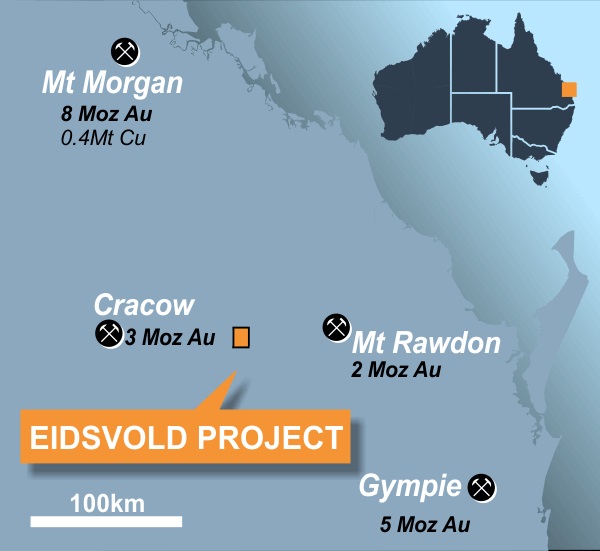 Fact sheet
Download the Project Fact Sheet with Resource Definition
Download PDF